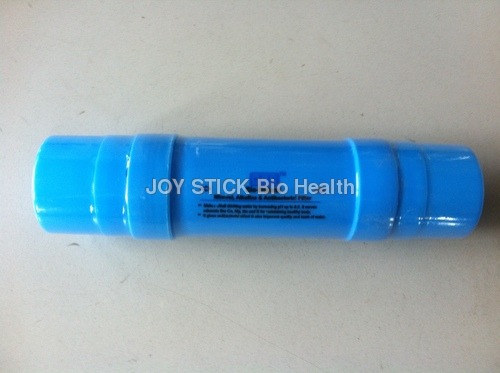 ORG Bio Natural Alkaline Antibacterial Filter
Product Code : AA FILTER
Product Description
ORG Bio Natural Filter
ORG BIO NATURAL FILTER supplies activated Alkaline drinking water and Improve oxygen level in our body. Mineralised water has perfectly and proper proportion of minerals necessary for development of our healthy body.
Features:
Increases pH in water (8-8.5) and makes Alkaline water.

Remove bad smell and make good taste of water.

Add minerals like Ca, Na, K, Mg, Si..

Supply clean and fresh water always.
Utilisation of Filter:
For drinking water 3-4 liter daily
| | |
| --- | --- |
| | For food and drink industry, agricultural water. |
Filter content materials:FIR Mineral Ceramic, Alkaline Ceramic,
Super Ceramics, Taste Enhancer Ceramic, Activated Carbon (1050/1100 IV)

Effective capacity: 10,000 - 10500litres.

Replacement cycle:12-15 months.

Type:10"

TEST RESULTS: Increases TDS (25-30) as it Add Minerals like Ca, Mg, Na and K, Increases Ph (2-2.5), Excellent Taste of water, All functions of Post Carbon.