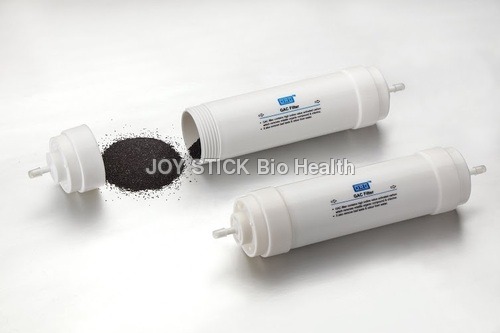 ORG GAC Filter Granular Activated Carbon
Product Code : water Filter
Product Description
ORG GAC (GRANULAR ACTIVATED CARBON) (Pre Carbon)
Utilising

coconut sell GAC and are designed to remove unpleasant taste and

odours

as well as sediment to produce cleaner, clearer, better tasting water. These Granular Activated Carbon filters are easily installed on the water line to an automatic Reverse Osmosis System or water dispensing system. Our specially designed spring eliminates the question of bypass. By packing the carbon your concerns of

changing

carbon inside the filter is

possible.

It takes out the chlorine and organic chemicals. It provides enhanced reduction of taste,

odour

, and

colour.
Features
2nd stage in RO

Openable housing to reduce maintenance cost.

Activated Carbon with 1100 IV.

Life of filter 10000-10500 ltr (12-13 months)
Specification:Activated Carbon
Coconut Shell Activated Carbon

Iodine Value 1100 +/- 50

Mesh Size 16x40

Moisture <5%, Ash <4%

Ph - 9

Hardness > 98%
Pre-washed Activated Carbon: Typical Granular Activated Carbon filter cartridges must be flushed for 5-10 minutes prior to use. The flushing process removes fine carbon dust that can clog the RO membrane, thereby, reducing its life. The Pre washed Activated Carbon reduces or eliminates this process completely. Filter cartridges using this type of carbon can directly fit the unit and begin using the unit almost immediately.