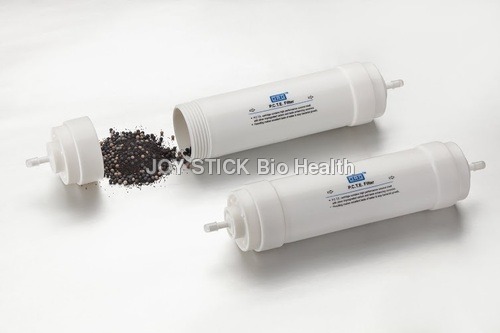 ORG PCTE Post Carbon with Taste Enhanser
Product Code : water Filter
Product Description
ORG PCTE (Post Carbon with Taste Enhancer)
PCTE gives excellent taste of water as it contains NSF certified Korean Taste enhancer ceramics with 1050 IV silver impregnated carbon granular.

This PCTE filter removes objectionable tastes and odours to enhance the quality of your drinking water.
Features
Last stage in RO

Openable housing to reduce maintenance cost.

Activated Carbon with silver [Ag] 1050 IV is used for Antibacterial effect.

High quality Taste Enhancer bio ceramic is used for improving taste of water.

Life of filter 12000-12500 ltr (15-16 months)
Specification: Silver Impregnated Activated Carbon
Coconut Shell Activated Carbon

Iodine Value 1000 +/- 50

Mesh Size 16x40

Silver 0.1%

Moisture <5%, Ash <4%

Ph - 9

Hardness > 98%
All carbon filters are not created equal. Some perform much better than others, and some are designed for selected special purposes. Performance depends upon the amount and the type of carbon, the way the filter is designed, and the residence time of the water.